Celebrating National Assisted Living Week
September 12, 2023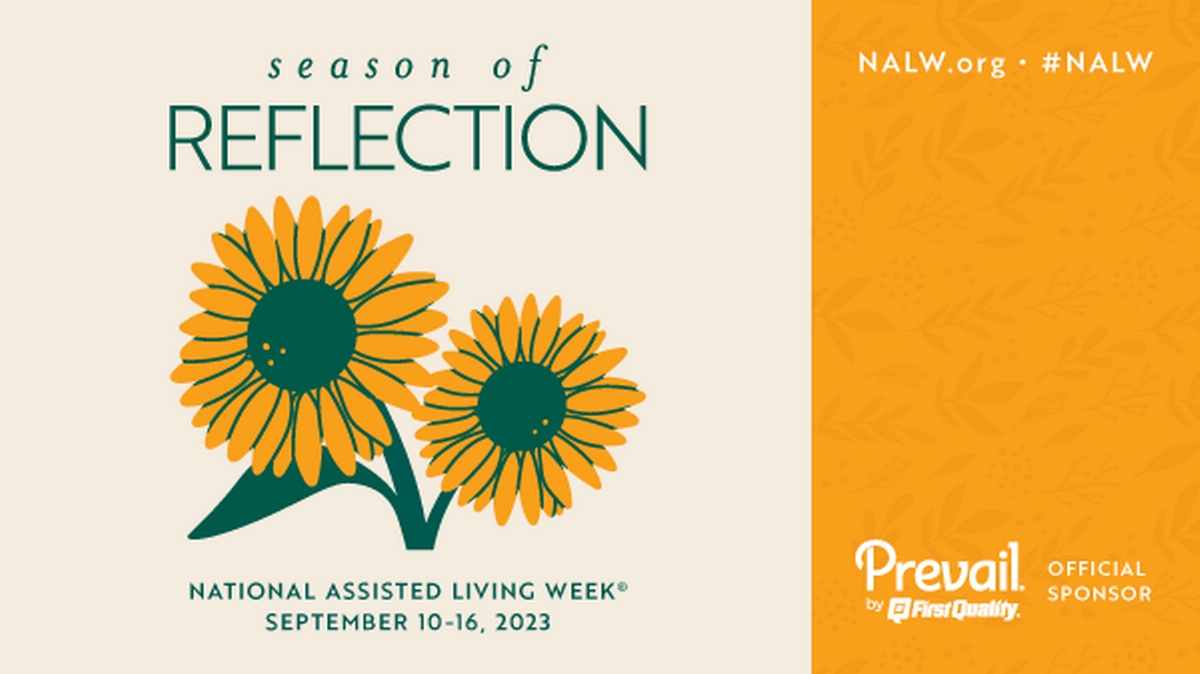 It is only fitting that this year's theme for National Assisted Living week is "a season of reflection." After a couple of rough years caring for the most vulnerable population during a pandemic, we are now able to reflect on what we learned, how we grew and what to take with us from the experience. We also reflect on the way our connections to those in our care became even more vital as other social opportunities diminished.
We are fortunate that vaccines have been instrumental in keeping people from getting as sick and though we remain careful and encourage continued care and safety during outbreaks, we have come a long way since early in 2020. It has been quite the journey but together we are finding a path to stay healthy and connected to others. It's been nice to reflect on those changes as senior living centers have returned to social events and activities that bring folks together and build relationships.
Of course, we could not have provided this personal and precious care or created a welcoming community without the fierce dedication of the amazing nurses, home care aides, assisted living staff and volunteers. They are the backbone of what we do. Providing quality healthcare and really allowing people to thrive in a safe and happy environment depends on the daily interactions with healthcare providers and the core staff and residents who make a senior housing community a true home. We find ourselves making friends, hearing stories, learning history and connecting on a deeper level when we see residents every day or week in their home. This is a blessing for both staff and residents as they become family.
We can not thank everyone in this village of ours enough. You bring sunshine and light into the lives of others every day and we so appreciate you!
#NALW #AssistedLiving #Caregiving #LeadingAgeMN #CareProvidersMN #ShorewoodSeniorLiving #TapestrySeniorLiving