Comfort Health Meets You Where You Are
Home is Where the Heart Lives
We offer extra care in Assisted Living and Memory Care facilities.
Health Care Delivered

Directly to Your Door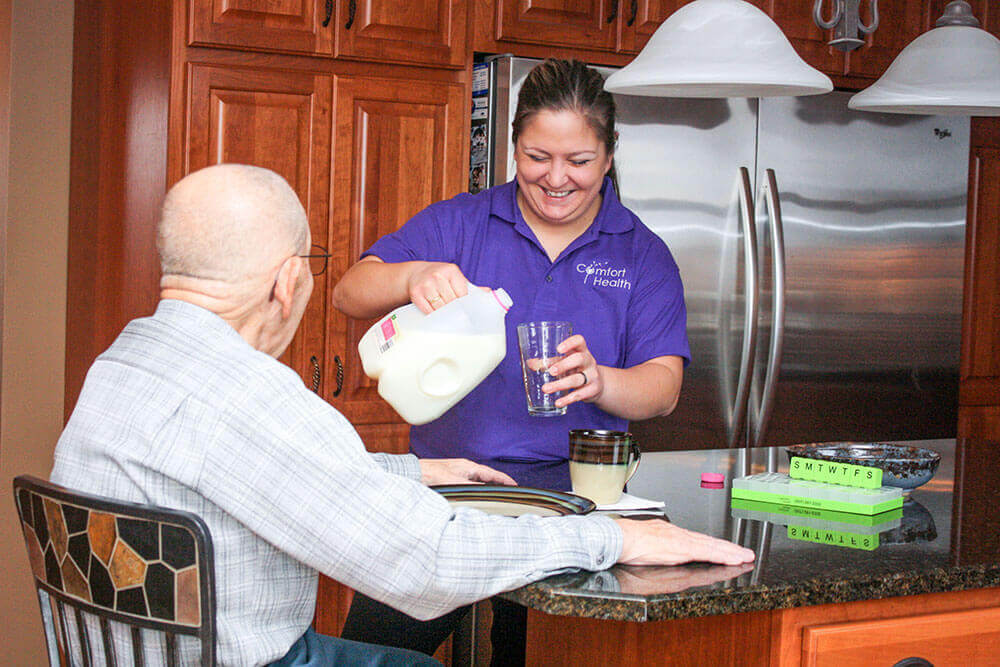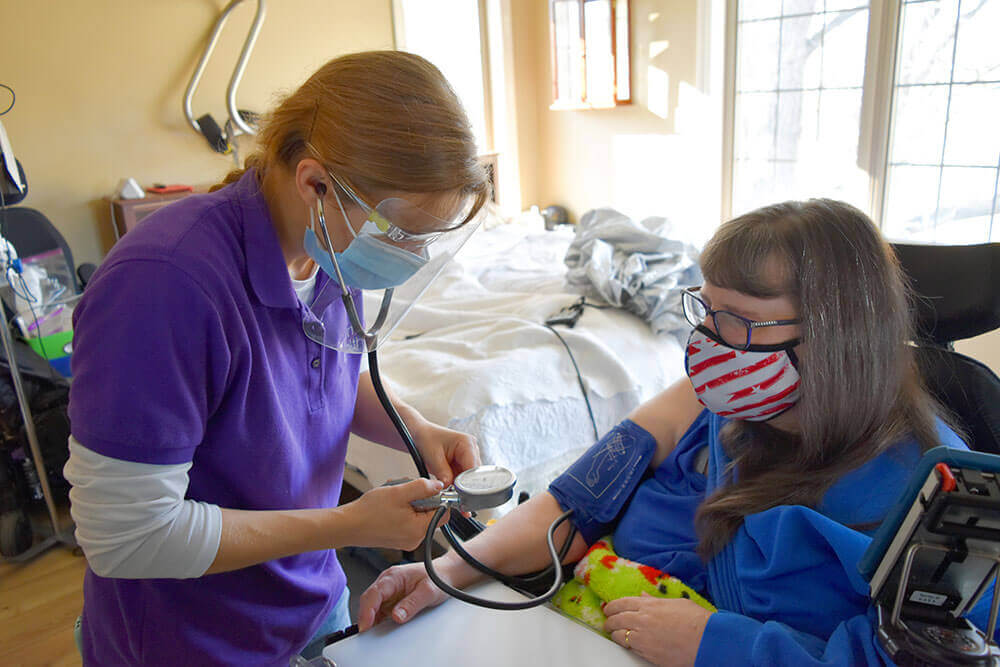 Stay In Your Comfort Zone
Comfort Health knows that when it comes to healthcare, there is no place like home. We are dedicated to providing the best in-home health care services to our community, so our clients can stay where they are while still receiving top-notch care. Comfort Health is locally owned and operated in Rochester, MN, and we are committed to providing dignity, quality, comfort, and integrity to everyone.
Whether you or a loved one want to preserve independence, require different types of therapy, or need more extensive healthcare, it can feel overwhelming to know where to begin. At Comfort Health, we are here to help you every step of the way. Please click the button below if you want help getting started, or contact us if you have any questions or need assistance.
Bringing Comfort Home
Healthcare has changed a lot over the years, but one thing that hasn't changed is our dedication to family. We were founded by a group of individuals with a great deal of expertise in providing long-term care, and their mission was to build a skilled, hard-working team who they would trust to look after their own family members.
Since 1982, Comfort Health has been helping the community and bringing comfort and support directly to people in their homes. Our history began with family, and it is only fitting that we treat our clients like family too.
Our Services
Comfort Health believes that everyone deserves quality care, so we have expanded our services to meet the growing needs of our community. Many of our services can be found in the categories below, but please reach out if you don't see exactly what you need as we can customize care that is right for you.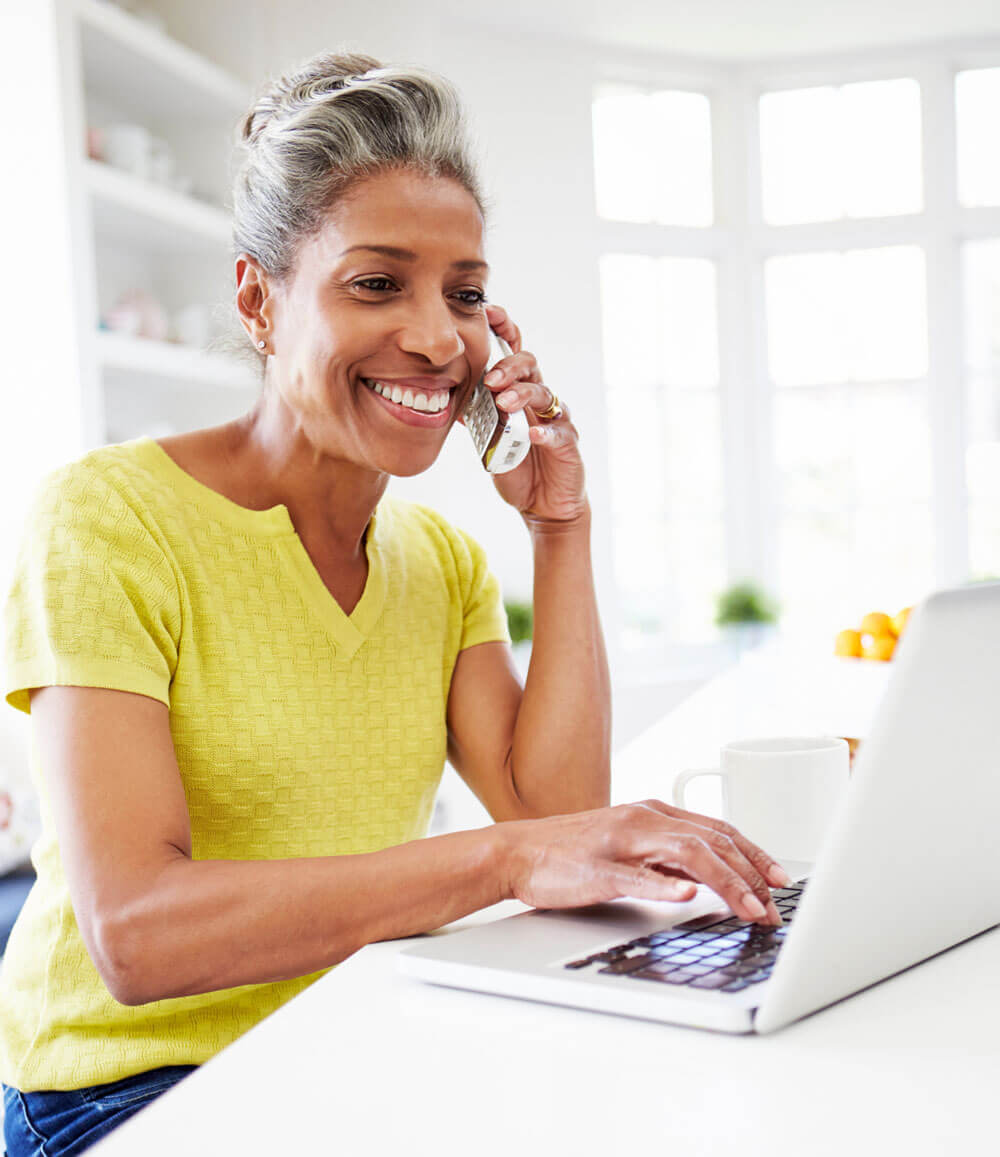 Schedule a Free Consult
We're happy to help you learn more about in-home care during a free, no-obligation consult. You can schedule a time online and specify how you would like to be contacted. One of our friendly representatives will gladly answer your questions and go over specific details with you during your scheduled time.
Clients Share Their Stories
Doris
Daughter of a Client
"Comfort Health exceeded my hopes and expectations in providing care for my mother. Mom had many health care needs that proved too challenging for some providers. Also, she could not find her words to communicate verbally, but she communicated very well by expressions!"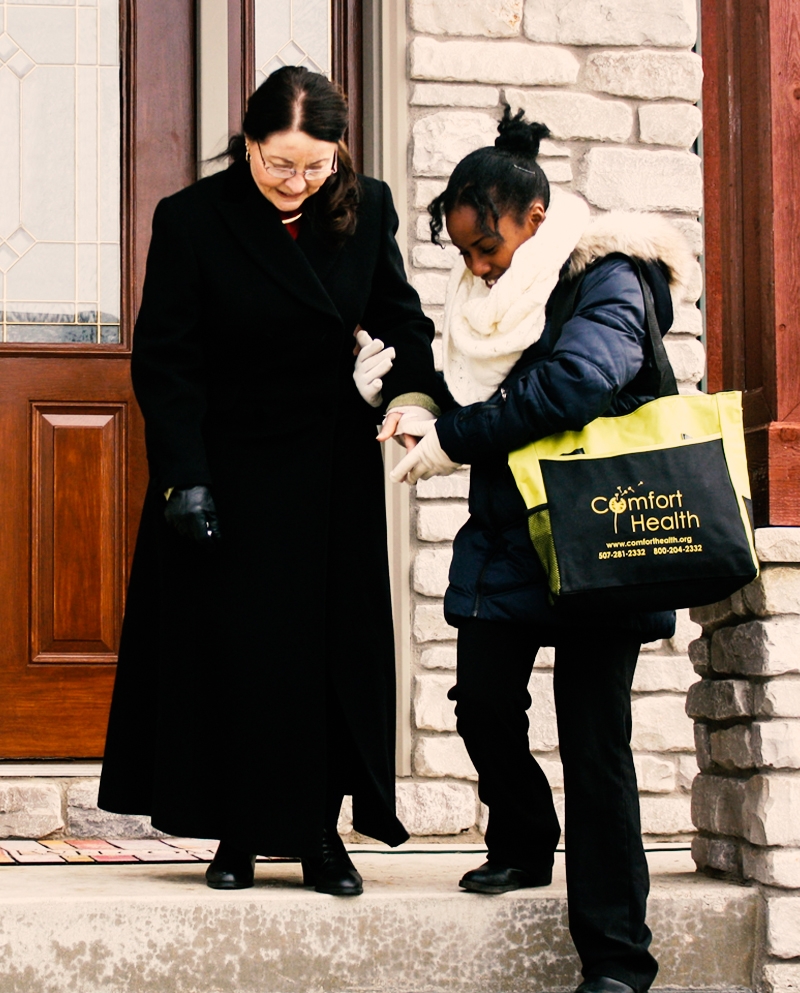 Snapshots of Support
Our highly trained staff includes all types of healthcare providers; from registered nurses, to physical therapists, home health aides and licensed practical nurses. Take a look at some of our photos so see just how our team provides care and support to so many in our community. A picture is worth a thousand words!
All Photos
Healthy Happenings
Current News & Events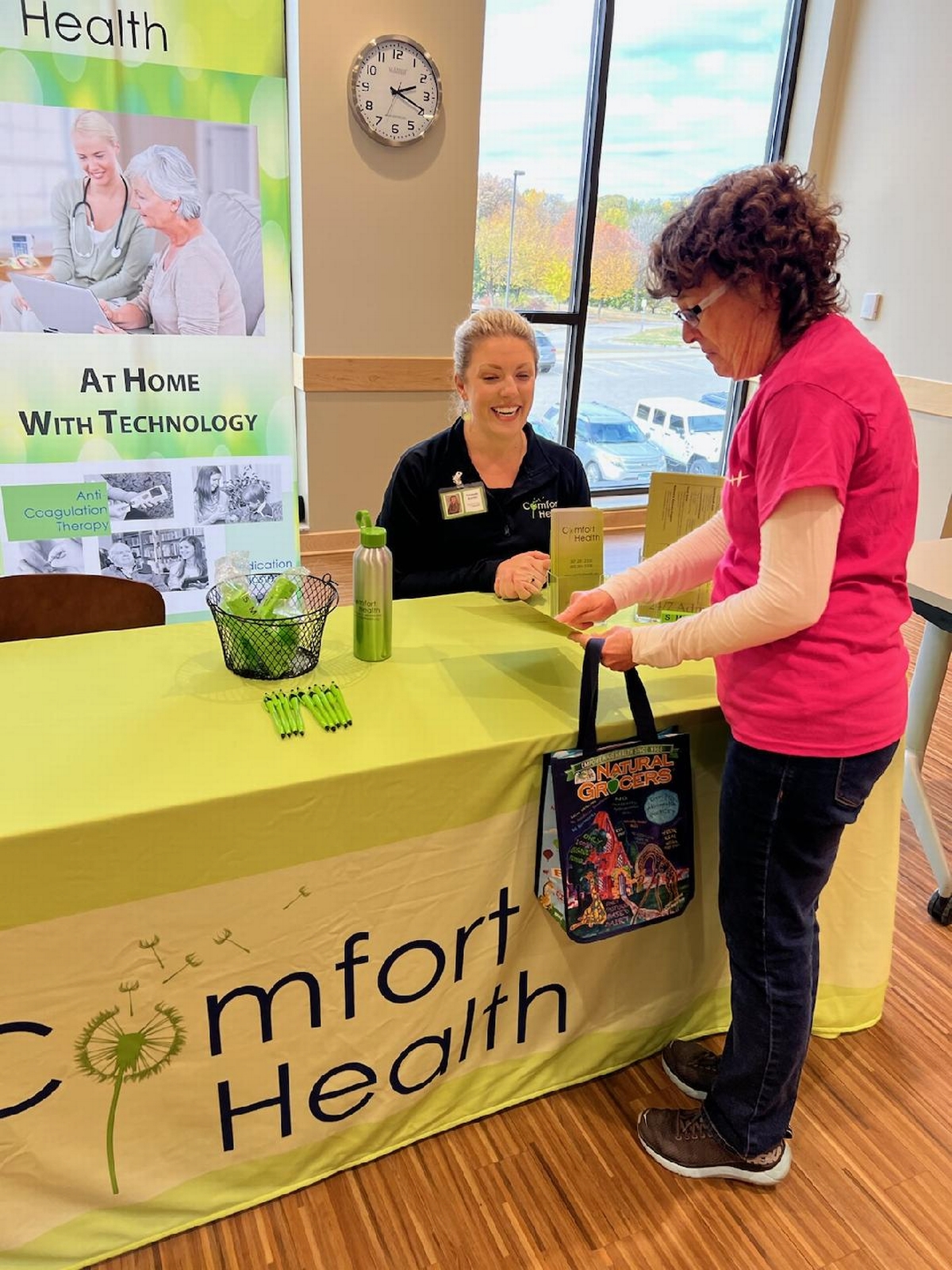 October 25, 2022
October is Breast Cancer Awareness Month, and at Comfort Health we recognize how important early screening, care support and resources are. This month we were fortunate enough to set a booth up and be a part of a Health and Wellness Event hosted by 125 Live!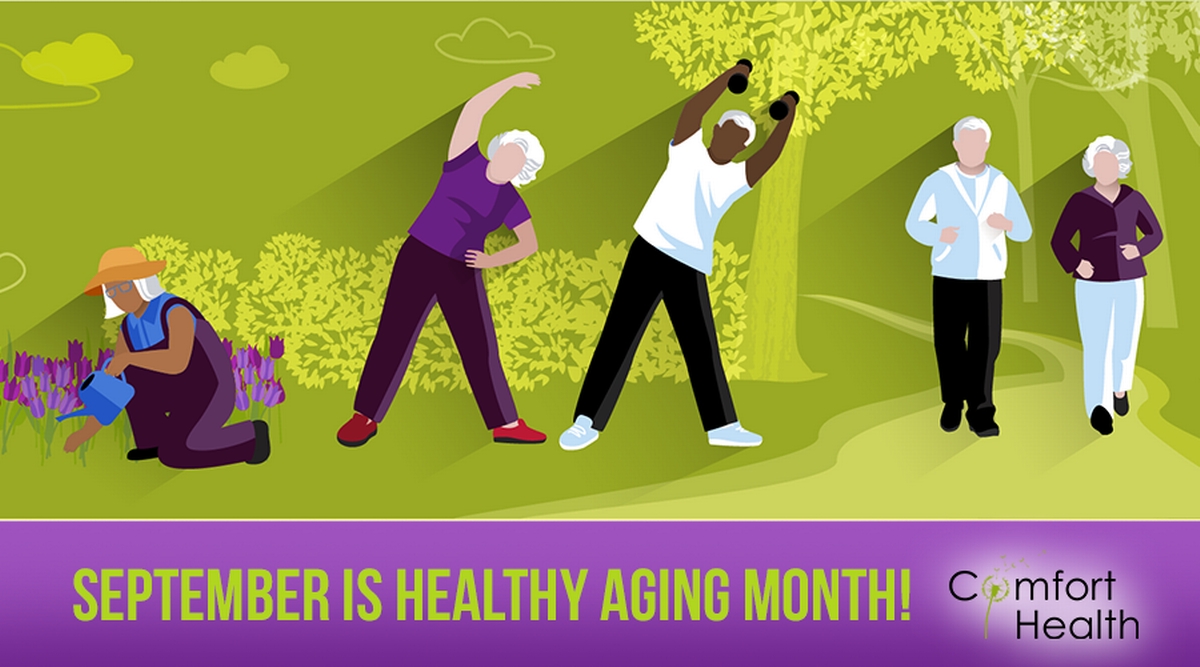 September 22, 2022
At Comfort Health we know how important it is to stay active and in good health as we enter our golden years. Here are some of the best ways to ensure you age with health and happiness in mind!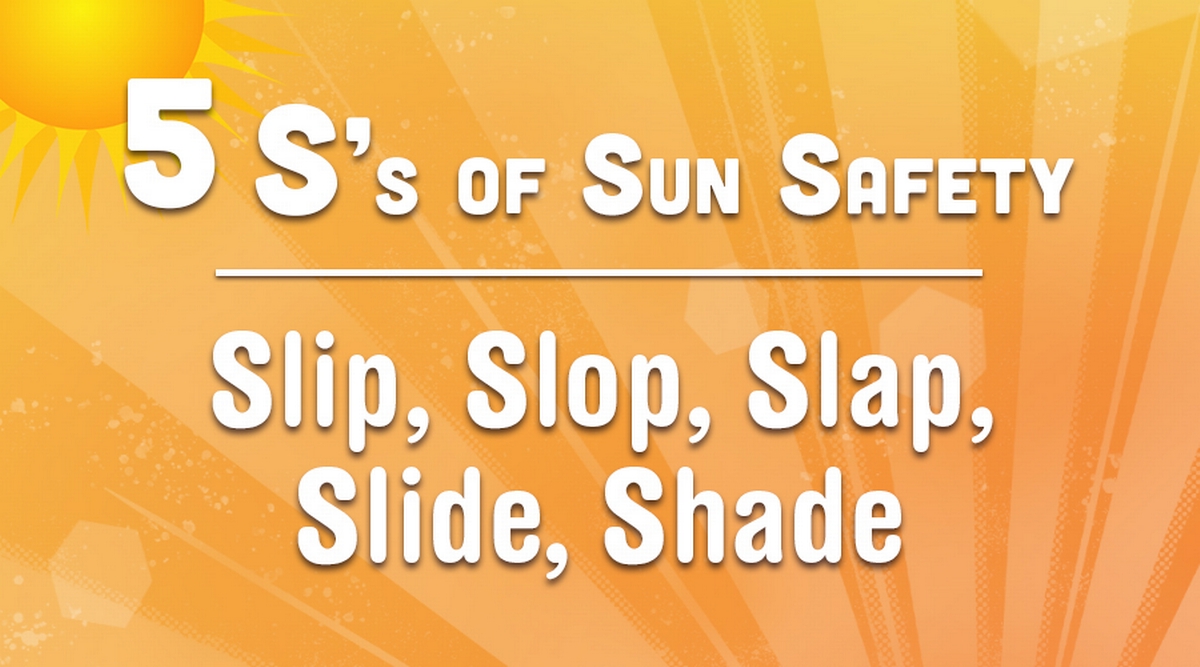 August 5, 2022
Since August is appropriately "Summer Sun Safety Month", we are passing along this clever reminder to help us make our time outside in the sun enjoyable and safe!