Bringing Comfort Directly to You
We've earned a reputation for high standards and excellence when it comes to caring for people in the comfort of their own environments. Comfort Health offers different types of companion care, from home health aides to social companions, and on-site assisted living support. You can learn more about each service by clicking the titles below, or give us a call to create a customized care plan tailored to you or your loved one.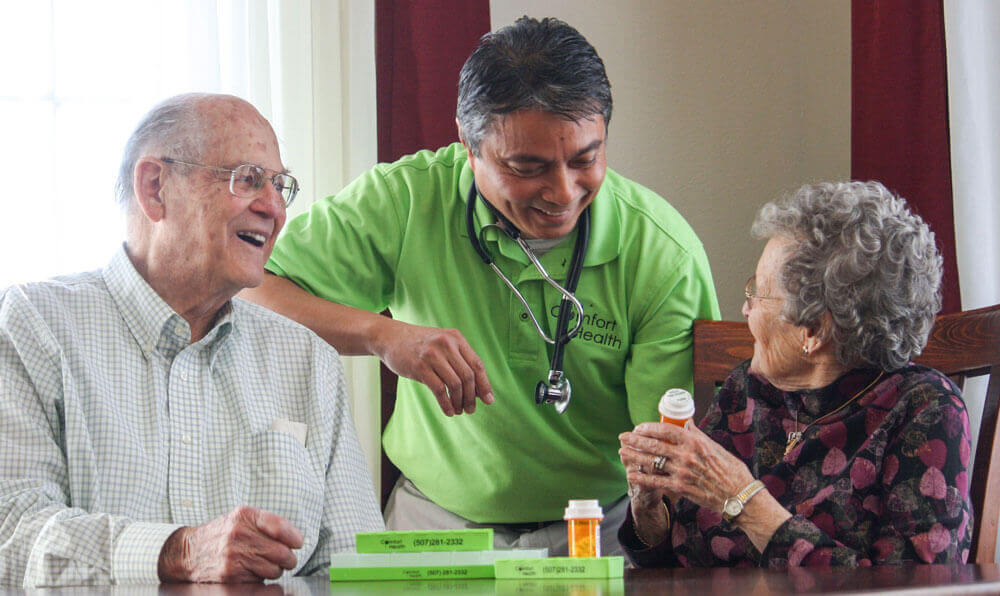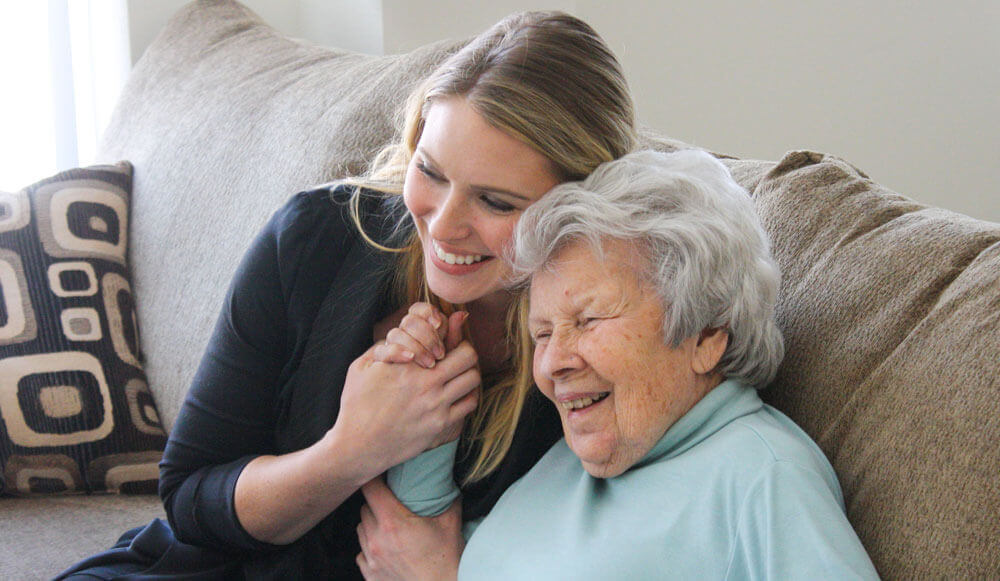 Our Home Health Aides are the backbone of Comfort Health. They do much of the "hands on" care that allows clients to maintain their independence at home. Under the supervision of our Registered Nurse, they put your personalized care plan into action. They provide help with those activities of daily living we all need to stay clean, comfortable and safe at home.
Some Common Things Home Health Aides Help with Include:
Medication Reminders and Assistance
Personal Hygiene (e.g. hair, nails, shaving, oral care)
Dressing, Morning Cares
Help in the Bathroom
Vital Signs, Weights, Blood Sugar Testing
Help with Ambulation & Walking
Assistance with Therapy or Exercise Program
Simple Dressing Changes and Wound Care
Post-hospitalization Support
The ultimate test that each of our Home Health Aides must pass is that they are someone we would want caring for our own parents. Each candidate is thoroughly screened, their references are critically checked, and their skill competency is tested by our experienced training staff.
We expect our Home Health Aides to grow in their profession, and we have minimum continuing education requirements that all Aides must meet. Topics include Safety, Infection Control, CPR, Communication, Stress Management, Dementia Care, Medication Management and many others. RN supervisors will also visit you and your Aide in your home to provide support and ensure that your personalized care plan is being followed.
Our In-home Companions are here to help with non-healthcare related support that clients may need. They provide companionship, help promote a safe environment and may assist with meals, light housekeeping, errands and transportation. There may be some overlap with the Home Health Aide often picking up some of these duties, but a companion is not a health care provider. If something is a "hands on" task, it often requires a Home Health Aide.
Our Companions undergo the same rigorous screening and selection process as our Home Health Aides. They have some of the same ongoing continuing education requirements with a focus on their area of specialty. Just like any of our cases, regular in-home supervision ensures that your needs are being met and your personalized home care plan is working well.
Comfort Health is contracted with several local assisted living facilities to provide on-site healthcare that complements the existing services they offer to residents. Assisted living facilities are required to provide residents with an emergency call system and a staff that is present at all times to respond to those calls. Comfort Health is there to offer healthcare assistance in many of these facilities 24 hours a day, 7 days a week.
We help staff Home Health Aides around the clock for scheduled and unscheduled services for the residents. A Registered Nurse or Licensed Nurse Practitioner is available, usually during daytime hours, for scheduled and unscheduled nursing services. And when a nurse is not physically on-site there will be a Registered Nurse who is available via phone for healthcare triage and staff guidance.
Comfort Health is happy to lend its expertise and support to assisted living facilities, making them a great choice for individuals who seek a full, enriched life with a little help when it comes to daily activities.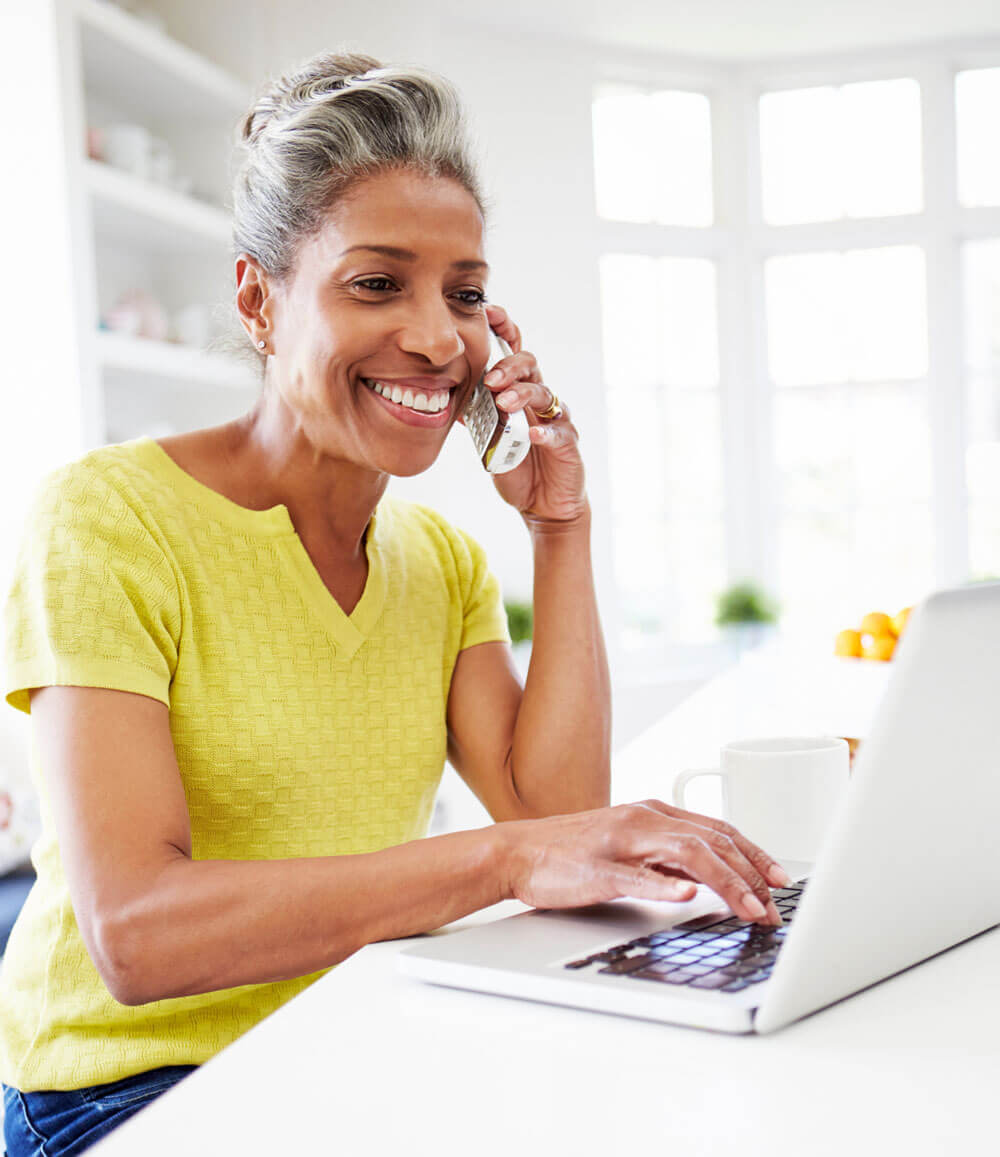 Schedule a Free Consult
We're happy to help you learn more about in-home care during a free, no-obligation consult. You can schedule a time online and specify how you would like to be contacted. One of our friendly representatives will gladly answer your questions and go over specific details with you during your scheduled time.