Celebrating Social Work!
March 21, 2023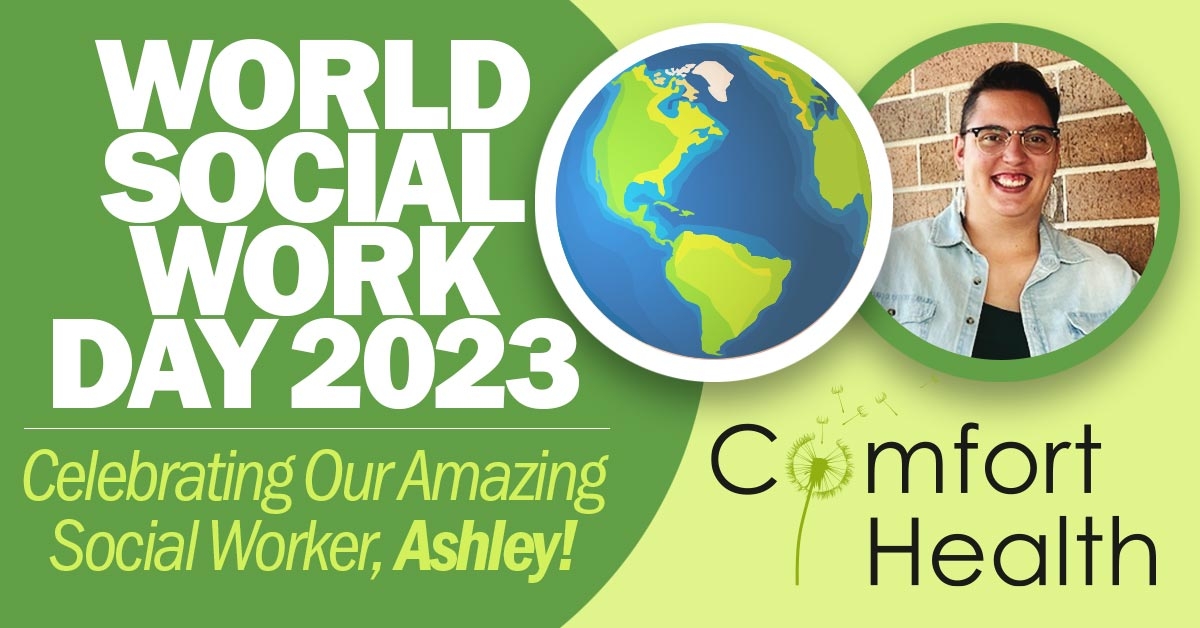 March is social work month and here at Comfort Health we are so fortunate to have a superstar social worker at the heart of our company. Ashley not only brings considerable professionalism and care to her role, but puts everyone she works with at ease immediately.
In home healthcare, social workers play a significant role in reducing readmissions and keeping people out of the hospital and in their homes. They are trained to look at every situation and individual and then offer solutions to short or long-term care that fits their needs and provides the best outcome.
Here at Comfort Health, our amazing social worker, Ashley, uses her training, education, empathy and incredibly diverse skill set to match a client's healthcare needs with nurses, home health care aids or therapists. Her ability to assess the situation and work with a client, their family and physician to create a care team is essential to their wellbeing and recovery after surgery or to maintaining a healthier life as a senior who needs a little extra help at home.
We are so fortunate to have Ashley on our team and we are confident that if you ever need care at home, she will give you 110% in matching services to best meet you where you're at!