October is Breast Cancer Awareness Month
October 25, 2022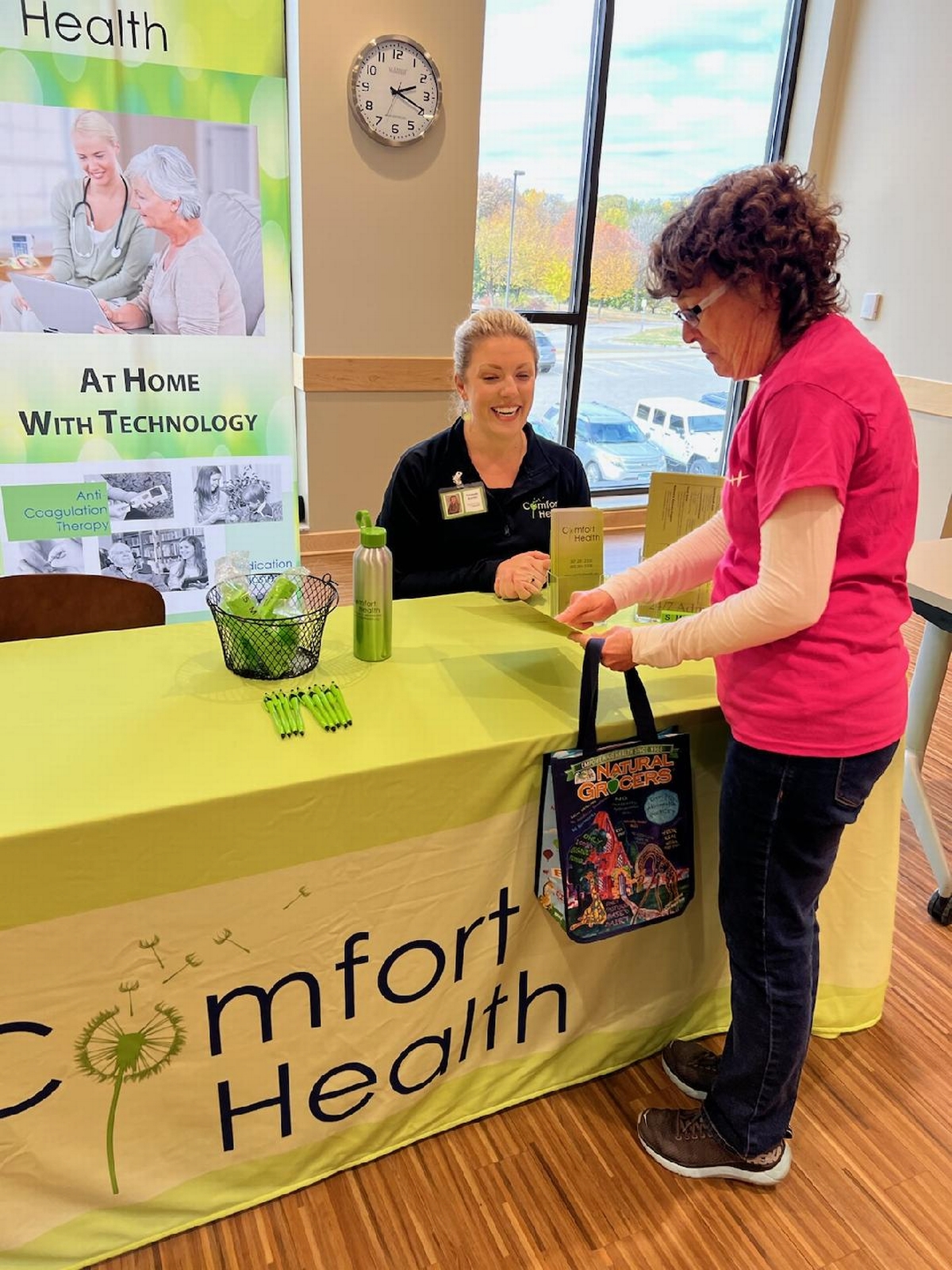 October is Breast Cancer Awareness Month, and at Comfort Health we recognize how important early screening, care support and resources are. Breast cancer has affected many of us in some way. Some of our own staff have traveled this journey and fought this battle, some have known a friend or family member who has been treated for this cancer, and many of us have been by the side of those who needed care during treatment. It takes a village to raise awareness and support those affected by this disease. Being a part of our Med City community gives us some great opportunities to get involved and participate in events too.
This month we were fortunate enough to set a booth up and be a part of a Health and Wellness Event hosted by 125 Live! We joined with the 'Vision of Hope Breast Cancer Support Group' as well as many care providers and therapists to offer a chance to be inspired by hope as well as to tap into resources for care. The founder of 'Together Against Breast Cancer', Hawa Camara, was keynote speaker and shared her own personal story of survival and support to those going through their journey. Following her inspirational talk, refreshments were provided while attendees were able to visit booths like ours, along with others such as Mayo Clinic, Olmsted Medical, The American Cancer Society, local therapists and survivor support groups like Vision of Hope.
Our client service coordinator, Hannah, was thrilled to be a part of this event. "It was a privilege to be part of today's event, sharing stories and resources with members of our community who are passionate about the battle against breast cancer, many survivors themselves." Hannah is also passionate about helping people and is always happy to connect people with the help they need.
If you have questions about you or a loved one going through breast cancer treatment, there is a wonderful community waiting to guide you through this journey. Give Hannah a call at Comfort Health 507-281-2332 for information.
Together we can make a difference!