August is Summer Sun Safety Month
August 5, 2022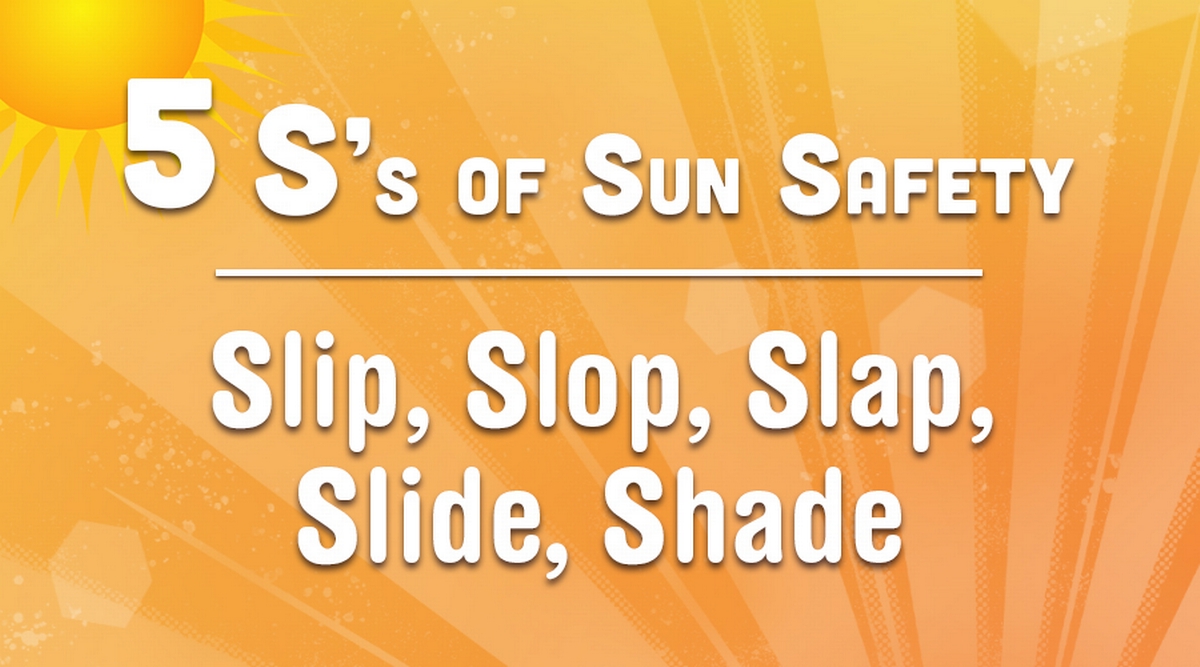 Even more so than other parts of the country, we Minnesotans understand the appeal of summer weather. After what feels like seven months of winter, we are all ready to go outside to play, garden, boat, grill.. you name it. Those outdoor activities are good for the body and definitely good for the soul!
As amazing as that warm sunshine feels, it's important to remember that the sun can also pose a danger if we don't remember to respect its power. A painful sunburn is just one obvious sign of UV overexposure, but long-term damage can include skin cancer and permanent damage to your eyes.
Since August is appropriately "Summer Sun Safety Month", we are passing along this clever reminder to help us make our time outside in the sun enjoyable and safe...
5 S's of Sun Safety to - SLIP, SLOP, SLAP, SLIDE, SHADE.
1. SLIP on a Shirt: Covering up your skin with a protective layer is a great way to keep from getting sunburned and allows you to stay outside for longer. Look for tight weaves, light colors and if possible clothing made with UV protection.
2. SLOP on the Sunscreen: Load up on good quality sunscreen with SPF 30 or higher and use generously on clean, dry skin. Reapply every 2 hours, don't forget your lips with an SPF chapstick and make sure it carries a UVA symbol.
3. SLAP on a Broad Brim Hat: Not only will you add protection to your face and eyes but you'll be looking fresh and fun too!
4. SLIDE on the Sunglasses: Besides looking like a Hollywood movie star, you'll be saving your peepers from damaging UV rays that can cause serious issues later on. Look for lenses that are labeled 100% UVA/UVB protection and note that wrap around styles offer the most coverage for your eyes.
5. SHADE: Although you'll still want that sunscreen, spending time in the shade offers extra protection, especially between 11 and 3 o'clock.
Now that you have an easy way to remember your sun safety, go out and enjoy the summer before we have to bundle up again!